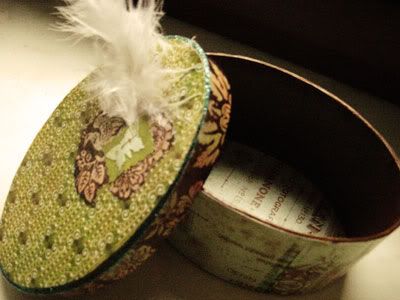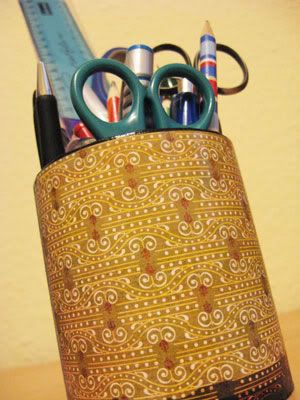 I recently made two gift boxes for friends' birthdays. Actually, you can never have too many boxes, can you?
It's easy as pie and I used the same technique as with the cardboard drawer.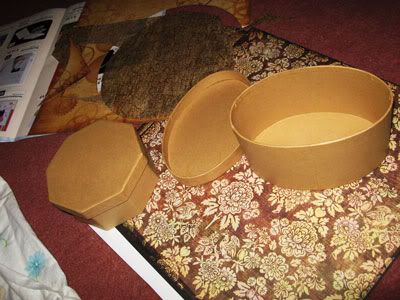 Here's what I used... default boxes and paper from the crafting store.





Before applying the paper I painted them with brown acrylic paint. I just thought it has a nicer look and texture.





Afterwards I really just cut out paper, glues it to the boxes with the glue-lacquer and occasionally added some fancy.




#1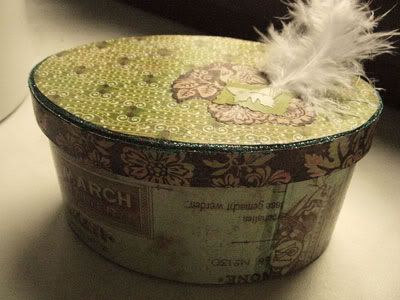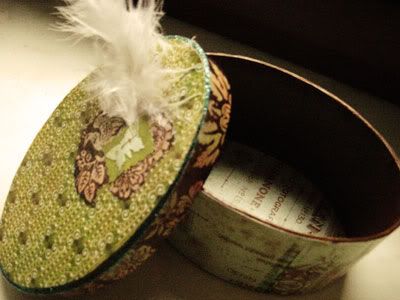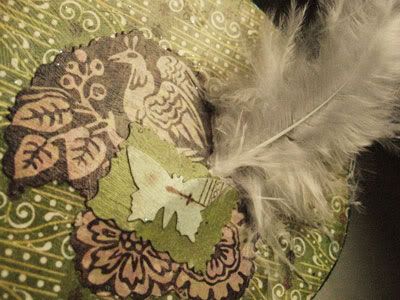 #2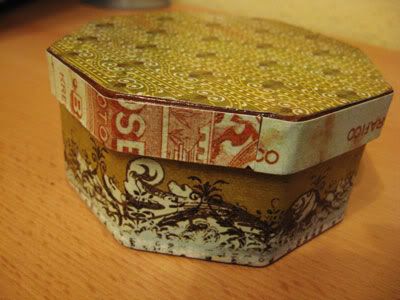 Duh... the lid has eight sides I made take a picture of the one where the ends of the paper strip meet... Yeah, that's me.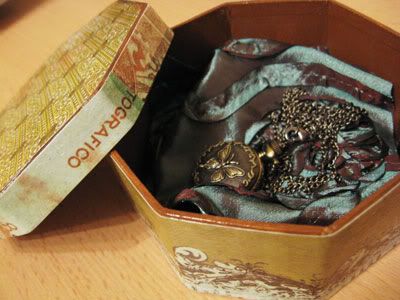 Inside this one is some leftover and very nice petrol fabric and a kind of pocket watch on a necklace.

The second project was the pencil box. I had this one for ages, really. It was still fine, just needed a new look.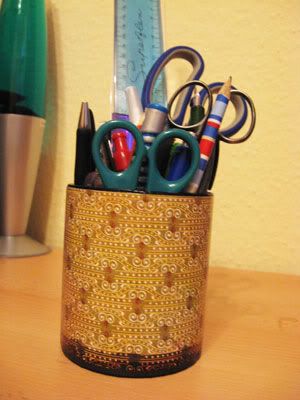 That's it. More papercraft sure to come!