Yet another set of writing paper and envelopes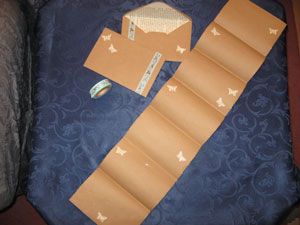 I got beautiful crafting tape for my birthday a while ago and the first thing I did with it was this :D

I made the writing paper and the envelopes from normal wrapping paper. The great thing about wrapping paper is that it comes in rolls, so my writing paper pages are really long. Which is great because I tend to write long letters and it always bugged me that stationeries only contain one (!) page of paper for each enevlope. Who could make do with that?!



I coated the insides on the enevlopes with the pages that were leftover from my book box project and also used them for the butterflies on the enevelopes and writing paper.
Finally some nice paper tape and done!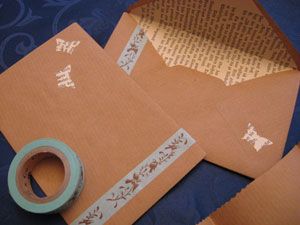 Really fast and easy project :D