Hi people!
I came to spam your dashboards - again. Weeeh!
Since I have a big kitchen in my new flat and one of my new flatmates is vegetarian, I got some drive to try and cook veggie dishes - again, the idea stroke me from having leftovers.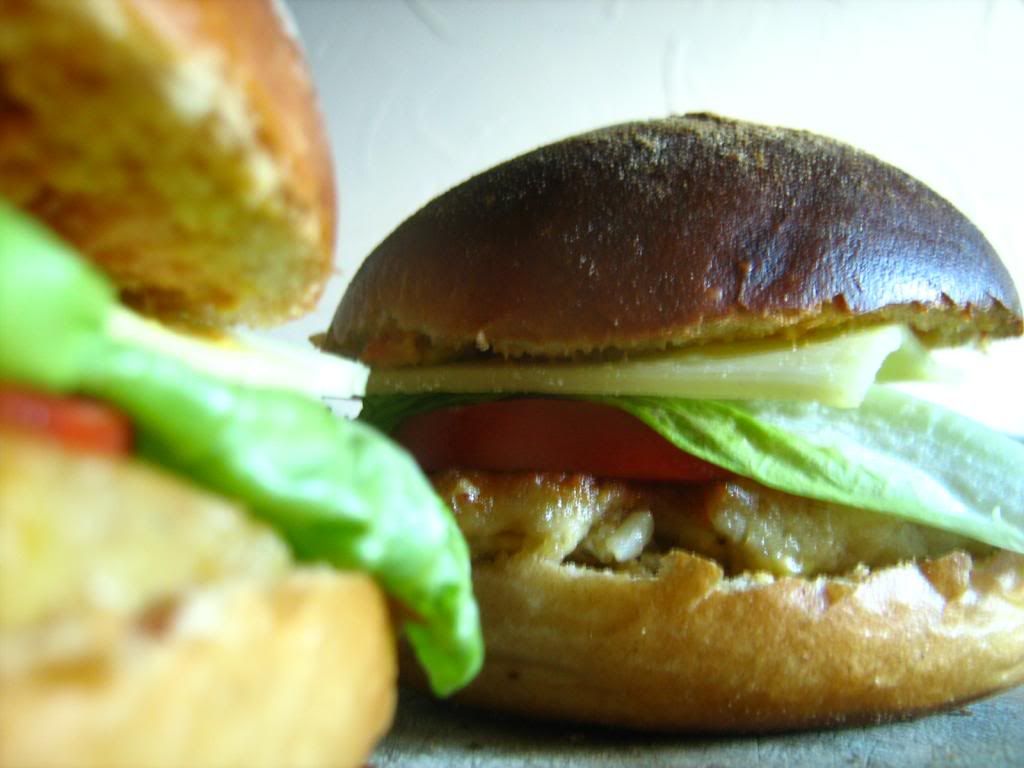 What you need for 6 burgers:
6 burger buns with sesame, or whole-grain buns
12 slices of cucumber (pickled ones if you like)
9 slices of tomato
6 salad leaves (I used small lettuce hearts, and therefore 12 leaves)
Mayonnaise, ketchup, mustard or whatever burger sauce you like
6 slices of cheese

For the "patties":
100 g oatmeal
200 g chickpeas (that's my leftover ingredient)
1 onion (bigger size)
2-3 cloves of garlic
1 egg
250-300 ml vegetable stock (instant is fine)
spices (salt, pepper, chili, ... I used a premixed bunch of salad-spices)


Prepare the patties:
Mash the chickpeas (I used the ones that come in salty water already. If you want to use dry ones, you have to let them soak themselves with water over night and cook them).
Cut onion and garlic and sweat it with butter in a pan until the onion becomes lucent, then add the oatmeal. Stir it for ~5 min, so it gets a bit crispy, then add the mashed chickpeas and the vegetable stock. Let it sit on the oven over low heat for about 15 min until the stock dissolves. If it doesn't get sticky and dough-like after that time you may have to add some flour.



Take it from the oven and let it cool down for a while (put it outside the window if it's cold or destroy the environment a bit more while putting it into the freezer ;P).
Add the egg, mix the mass well, then form patties out of it or be lazy and just fill it into a hot pan filled with some oil (sunflower seeds or whatever you like, but rather no olive oil) via a laddle.
Fry them from both sides until they get golden-brownish.

While frying the patties you can prepare your buns:
Cut them open, put your preferred sauce on both sides (I used a mix of ketchup, mustard and mayo). Prepare the cheese, cut the tomatoes, cucumber and pick the salad leaves.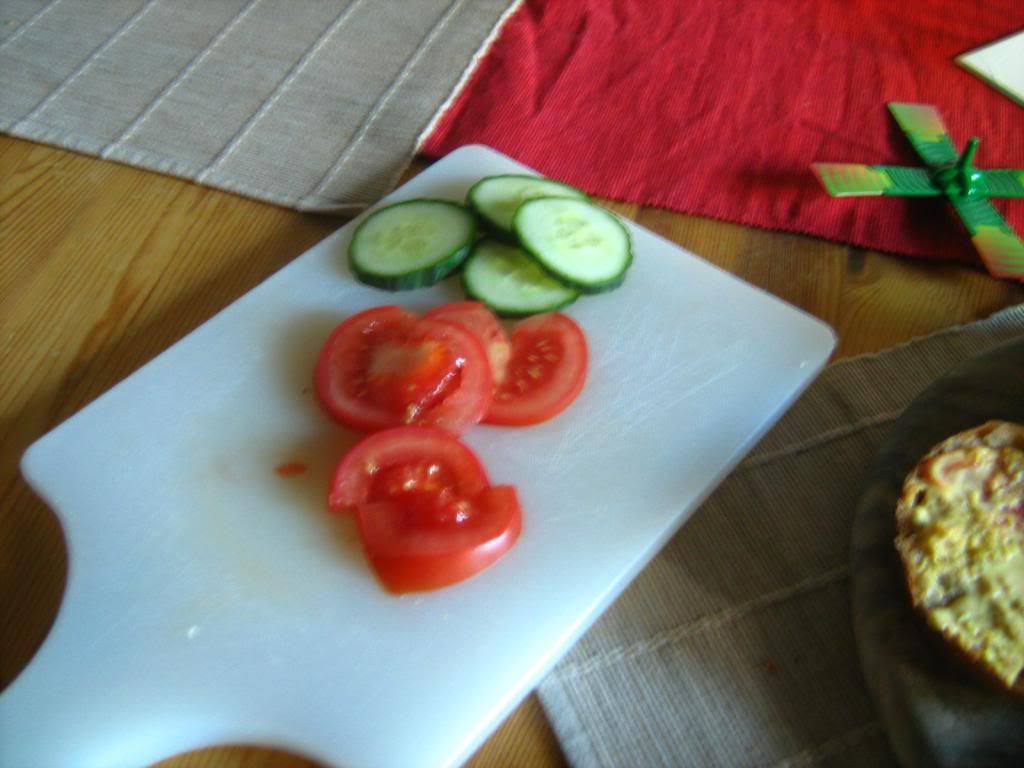 When the patties are done, arrange your burgers and then: Yummieyum! Eat them all... ehm with friends, of course!



Cheers,
~Qan